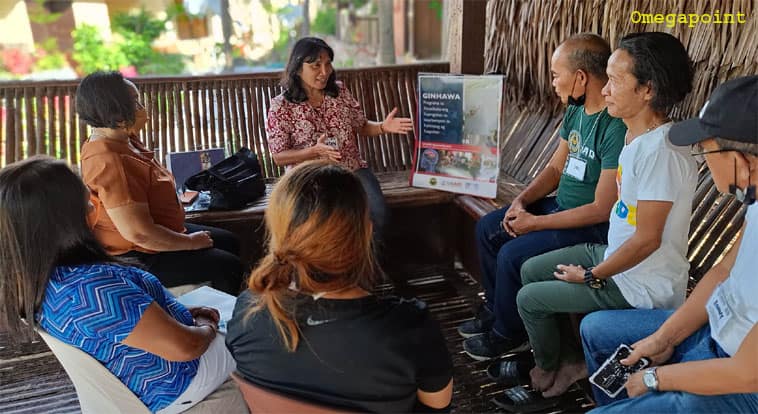 Drug addiction is a pervasive and complex problem affecting millions worldwide, regardless of age, gender, or social background. The devastating consequences of substance abuse extend far beyond the individual, impacting families, communities, and society. However, amidst the challenges and struggles those trapped in the cycle of addiction face, there is hope and a way forward through the vital rehabilitation process. This article will explore the importance of rehabilitation for drug addicts, emphasizing its transformative power in rebuilding lives and empowering long-term recovery.
Breaking the Cycle of Addiction
Rehabilitation serves as a critical intervention that breaks the destructive cycle of addiction. Drug addiction fundamentally alters the brain's chemistry and impairs its functioning, leading to compulsive drug-seeking behavior. Through a comprehensive rehabilitation program, individuals can receive the necessary support and treatment to address addiction's physical and psychological aspects. Medical detoxification, counseling, behavioral therapies, and holistic approaches work together to help individuals overcome their drug dependency and regain control over their lives.
Addressing Underlying Issues
Substance abuse often stems from deep-rooted emotional pain, trauma, or co-occurring mental health disorders. Rehabilitation programs prioritize identifying and treating these underlying issues that contribute to addiction. By providing a safe and supportive environment, rehab centers offer individualized therapy sessions where addicts can explore the factors that led to their drug use. Through counseling, they learn healthy coping mechanisms and gain insight into their triggers, enabling them to develop the necessary skills to manage stress and emotions without substance abuse.
Learning Relapse Prevention Strategies
Recovery is an ongoing process that requires consistent effort and commitment. Rehabilitation equips individuals with the tools and strategies to prevent relapse and sustain long-term sobriety. During rehabilitation, addicts learn invaluable relapse prevention techniques, such as identifying high-risk situations, developing healthy routines, and building a strong support network. Additionally, they acquire crucial life skills, including stress management, assertive communication, and problem-solving, empowering them to navigate challenges and temptations without turning to drugs.
Restoring Physical and Mental Well-being
Prolonged drug abuse takes a severe toll on both physical and mental health. Rehabilitation offers a holistic approach to healing, focusing on addiction treatment and restoring overall well-being. Medical professionals in rehab centers provide necessary medical care, nutritional support, and exercise programs to help individuals regain their physical strength and address any health complications from substance abuse. Moreover, therapy sessions, mindfulness practices, and alternative therapies like art or music therapy promote mental and emotional healing, allowing individuals to rediscover themselves and find inner peace.
Reintegration into Society
Recovery from addiction involves more than just achieving sobriety—it also encompasses successful reintegration into society. Rehabilitation programs understand the importance of rebuilding social connections and reintegrating individuals into their families, workplaces, and communities. Through group therapy, support groups, and aftercare programs, recovering addicts gain a sense of belonging and support as they transition back into their daily lives. By fostering a supportive environment and providing vocational training or educational opportunities, rehab centers pave the way for individuals to rebuild their lives, pursue their goals, and contribute positively to society.
Why is rehabilitation important for drug addicts?
Rehabilitation is crucial for drug addicts because it provides a structured and supportive environment for individuals to break free from the cycle of addiction. It offers a comprehensive approach that addresses substance abuse's physical, psychological, and social aspects. Rehabilitation programs help individuals detoxify their bodies, manage withdrawal symptoms, and receive necessary medical care. 
They also provide therapy, counseling, and behavioral interventions to address the underlying causes of addiction and develop healthy coping mechanisms. By equipping individuals with the tools and skills needed to sustain long-term recovery, rehabilitation empowers them to rebuild their lives, restore relationships, and reintegrate into society.
Impact of Addiction on Mental and Physical Health
Addiction takes a profound toll on both mental and physical health. Mentally, it can lead to various psychiatric disorders, such as depression, anxiety, and psychosis. Substance abuse alters brain chemistry, affecting cognitive function, memory, and emotional regulation. 
Additionally, addiction often exacerbates existing mental health conditions or triggers the development of new ones. Physically, substance abuse causes severe damage to organs, including the liver, heart, and lungs. 
It weakens the immune system, increases the risk of infections and diseases, and can lead to malnutrition and physical deterioration. The impact of addiction on mental and physical health underscores the urgent need for comprehensive rehabilitation and support.
Challenges faced in the process of rehabilitation
The process of rehabilitation for drug addicts is not without its challenges.
Firstly, overcoming denial and resistance to treatment can be a significant hurdle. Addicts may be hesitant to acknowledge the severity of their addiction or fear the changes and uncertainties that come with recovery. 
Additionally, withdrawal symptoms during detoxification can be physically and emotionally distressing, requiring medical supervision and support. Other challenges include addressing co-occurring mental health disorders, managing cravings and triggers, and preventing relapse. 
Rebuilding social connections, finding employment, and dealing with stigma and societal judgment can also pose challenges in reintegration. However, with a comprehensive and personalized approach, these challenges can be effectively addressed, enabling successful rehabilitation.
Conclusion
The significance of rehabilitation for drug addicts cannot be overstated. It is a transformative process that offers hope, healing, and a second chance at life. By addressing the root causes of addiction, providing essential tools for recovery, and fostering reintegration into society, rehabilitation empowers individuals to break free from the grip of drugs and build a future filled with purpose, happiness, and fulfillment. As a society, it is our collective responsibility to support and promote the availability of comprehensive rehabilitation programs, ensuring that every individual struggling with addiction can access the help they need to embark on the path to recovery.